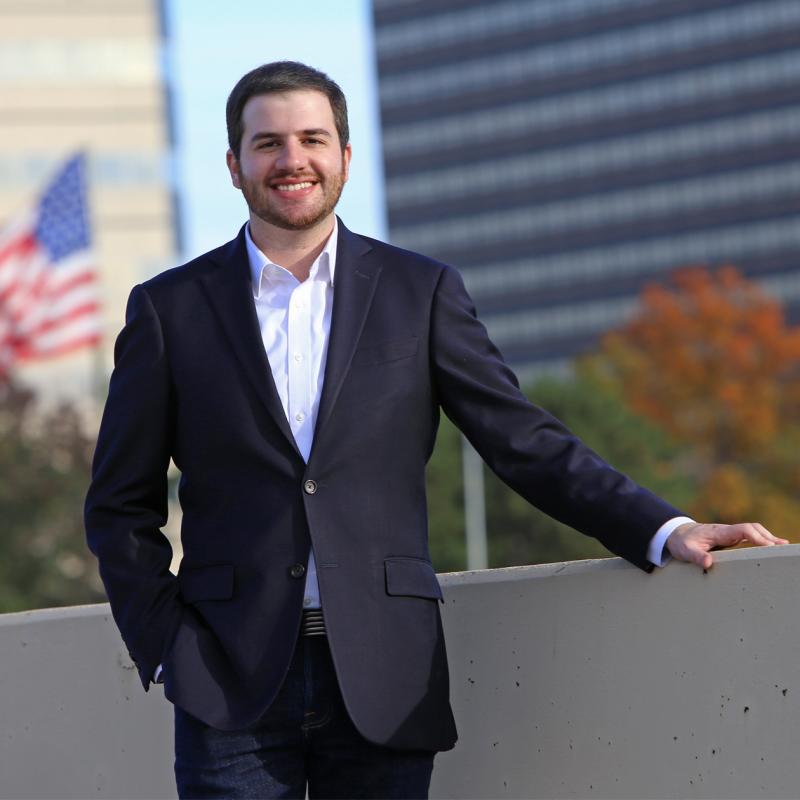 Democratic State Rep. Jeremy Moss is in his second term representing Michigan's 35th House District in southern Oakland County. He is a lifelong Southfield resident.
In the Legislature, Moss is fighting to restore the harsh cuts to local governments and school districts that have impacted the lives of working families, retirees and students. He is leading the charge to increase transparency in state government by drafting legislation that unanimously passed the Michigan House to apply the state's open records law to the governor and legislature. He is also working to restore fairness in Michigan elections by introducing legislation to create an independent redistricting commission.
Moss was elected by his colleagues to serve as the House Democratic Whip and was appointed by the Speaker as the top Democrat on the House Committee on Regulatory Reform. He also serves as a member of the Elections and Ethics Committee, Local Government Committee, and the Joint House and Senate Committee on Administrative Rules.
During his first term, Moss served as acting chairman of the House Local Government Committee just six months into his tenure as state representative, marking the first time in recent years that a member from the minority party has chaired an entire legislative committee meeting with action items on the agenda.
Before joining the Legislature, Moss served as the youngest-ever member of the Southfield City Council and worked in public policy at the state and local levels. He is currently a board member of Congregation Beth Ahm in Oakland County and a member of the Greater Southfield/Farmington NAACP and Martin Luther King Task Force.
Moss earned a bachelor's degree in journalism with an additional major in political science from Michigan State University, where he graduated with high honors. He studied race relations in South Africa, where he volunteered to provide community support to children orphaned by HIV/AIDS, and graduated from the Michigan Political Leadership Program through MSU.
Education:
BA in Journalism and Political Science, Graduated with High Honors from MSU

Studied Race Relations in South Africa

Michigan Political Leadership Program Fellowship through MSU
Public Service Leadership:
Michigan House Democratic Whip, 2017 -

State Representative, 2015 -

Southfield City Councilman, 2011-2014

District Director to State Rep. Rudy Hobbs (D – Southfield), 2011-2012

Political Aide to Southfield Mayor Brenda Lawrence, 2008-2010

Legislative Aide to State Rep. Paul Condino (D – Southfield), 2005-2006, 2007
Political Leadership: 
Michigan Democratic Party State Central Committee, Former Delegate

Southfield Lathrup Village Democratic Club, Former Board Trustee

Oakland County Democratic Party, Former Executive Board Officer

Former Southfield Democratic Precinct Delegate

Alternate Delegate from Michigan to the 2012 Democratic National Convention

Oakland County Democratic Party 2011 Young Democrat of the Year
Civic and Community Leadership:
Congregation Beth Ahm, Board Trustee

Greater Southfield/Farmington NAACP, Member

Martin Luther King Task Force, Member of Advisory Board of Directors

Magnolia Homeowners Association, Member

Phi Sigma Pi National Honors Fraternity, Past President (MSU Chapter)